Giving back
Patrick Montgomery, owner of KC Cattle Co. in Weston, Missouri, and former member of First Ranger Battalion of the US Army, believes his life's mission is to give back.
Montgomery raises wagyu cattle. His company only employs veterans and donates to a number of veterans' foundations. Recently the online company offered a special promotion in honor of Veteran's Day and donated $3 for every pound of meat sold to War Horses for Veterans Foundation. For Montgomery, it's not about making money. It's about making a difference.
"I wake up every day and I live my life for those friends that can't anymore," he says. "I think that's the biggest legacy we can do as veterans is live for those friends that are not here to work by our sides anymore."
The Colonel meets Mrs. Butterworth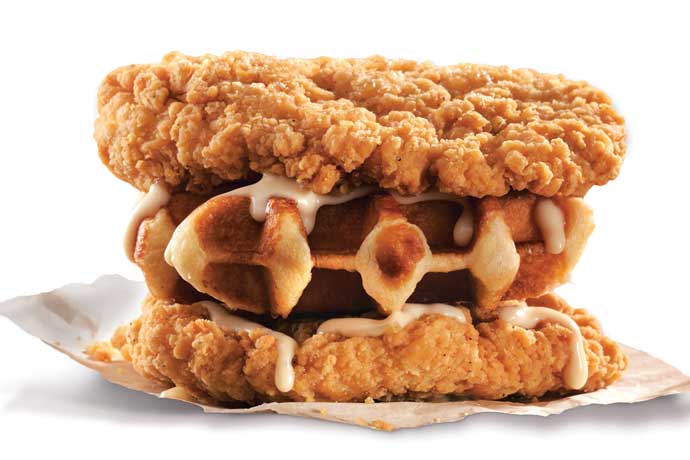 The Colonel and Mrs. Butterworth are "having the time of their lives" in the latest KFC YouTube video promoting the chicken chain's Kentucky Fried Chicken & Waffles. The video features KFC's famous Colonel twirling around the dance floor with the famous syrup icon to the "Dirty Dancing" tune, "I've Had the Time of My Life." The promo is part of the chain's campaign to highlight the limited-time offer for KFC's Extra Crispy fried chicken or Extra Crispy tenders atop Belgian Liege-style waffles, with a side of Mrs. Butterworth's syrup.
"When we decided to create Kentucky Fried Chicken & Waffles, we knew we had to make it really special," said Bob Das, head chef for KFC US. "As the fried chicken experts, we had the chicken part covered...The two combine seamlessly to create an extra delicious dish that KFC fans will love."
Ringing Big Ben's Bell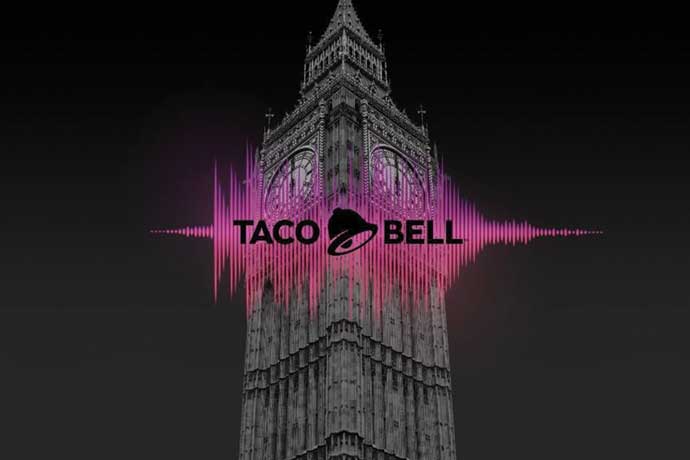 The sound of Big Ben's Westminster chimes usually ring out throughout London every 15 minutes, but thanks to construction on the tower the chimes have been silent for over a year – until Nov. 19. Taco Bell, which opened its first location in the Hammersmith district Nov. 23 and two other London locations in late November and mid-December, recreated the Westminster chimes to surprise Londoners.
"Restoring Big Ben's bell with our bell was the perfect way to introduce ourselves to London in a way only Taco Bell can," said Marisa Thalberg, Taco Bell Global Chief Brand Officer. "We don't take ourselves too seriously and have been known to play a prank or two. We hope our unique twist on Big Ben's chimes brought surprise and humor to Londoners; this was our little arrival gift as we gratefully show up on London's doorstep."
The brand worked with an audio engineer to recreate the chimes out of Taco Bell's iconic bell. The digitized chimes were blasted through parametric speakers hidden in rickshaws and driven around the tower.