Bet on it
Baseball divided them; hot dogs united them. Pink's Hot Dogs in Los Angeles and Spike's Junkyard Dogs in Boston made a friendly wiener wager of $500 on the World Series that featured the Los Angeles Dodgers vs. the Boston Red Sox. Pink's owes someone some money.
Under the terms of the wager, Pink's donated $500 to the Jimmy Fund in Boston to support cancer care and research at the Dana-Farber Cancer Institute. If the Dodgers had won, Spike's donation would have gone to the Los Angeles Dodgers Foundation which supports local non-profit and charitable organizations by awarding grants each year.
The companies agreed to the bet because "…Hot dogs and baseball go together, and both Pink's and Spike's Junkyard Dogs are passionate Dodger and Red Sox fans."
Urine trouble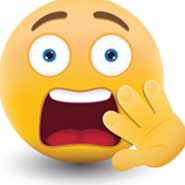 A worker allegedly urinated at his work station during his shift at a Smithfield, Virginia-based pork plant in mid-October. Production was halted to sanitize the processing line and more than 50,000 lbs. of pork products were disposed of at the facility. The employee was suspended while the company investigated the incident.
After the "isolated incident," was discovered, officials responded in accordance with the company's food safety and quality standards, according to Smithfield.
"The facility immediately halted production, fully cleaned the processing line, and sanitized all equipment multiple times before resuming operations," the company said.
---
---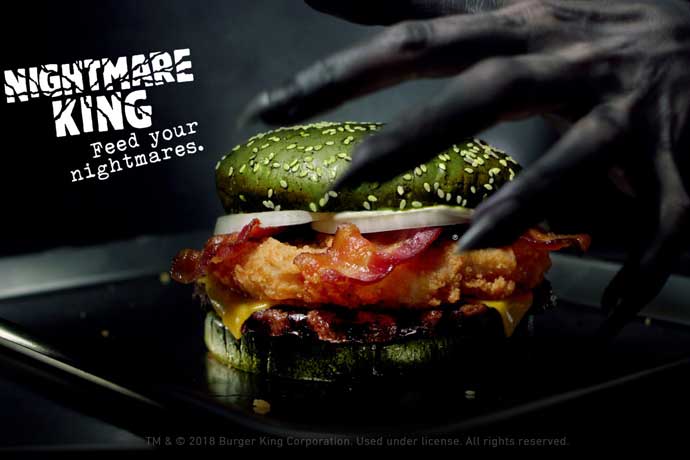 Nourish Your Nightmares
Burger King has introduced an LTO sandwich proven to induce bad dreams. The Nightmare King features a ¼-lb. flame-grilled beef patty, a 100 percent white meat crispy chicken fillet, melted American cheese, thick-cut bacon, mayonnaise and onions all assembled on a glazed green sesame seed bun.
In partnership with Paramount Trials and Florida Sleep & Neuro Diagnostic Services Inc. and Goldforest Inc., Burger King conducted a scientific study over 10 nights with 100 participants. "After eating the Nightmare King, the data obtained from the study indicated that the incidence of nightmares increased by 3.5 times," said the study's lead doctor, Dr. Jose Gabriel Medina.