Big Fork Brands, Chicago, was one of the first to market with a blended sausage when Lance Avery, chef and founder, developed the portabella bacon sausage about four years ago. The award-winning uncured bacon and pork link is about 20 percent roasted diced portabella mushrooms.
At the time of development, the focus was really on bringing the great tastes of portabella and bacon together. With eating habits changing, and consumers increasingly seeking out innovative approaches to increasing their plant intake, Avery decided the time was right to revisit the blended sausage category. This time the emphasis was on getting more whole vegetables into the blend.
"Everyone wants to eat more vegetables, yet many of these new 'vegetarian' options are neither better for you nor better for the planet; and they fail in flavor," Avery said. "We created this line so anyone can walk in the direction of eating better for themselves and for the planet. Eating better includes supporting farmers who raise Berkshire pork outdoors and supporting farmers who grow vegetables and legumes. This is real meat and real vegetables, not lab-created highly processed ingredients or ingredients that support the deforestation of old growth tropical rainforests."
New Big Fork Sixty40 Sausages are 60 percent pork and 40 percent real plants in the form of whole vegetables and legumes. The three varieties are: black beans, peppers and corn; mushrooms, lentils and garlic; and white beans and kale. Labels and supporting marketing materials communicate the healthfulness of the plant ingredients. Mushrooms, for example, are a source of potassium while bell peppers are loaded with antioxidants.
One 4-oz. link contains 100 to 110 calories 3 grams of fat and 14 to 15 grams of protein. They are keto and paleo friendly. The new line made its debut in foodservice and is now expanding into retail packs.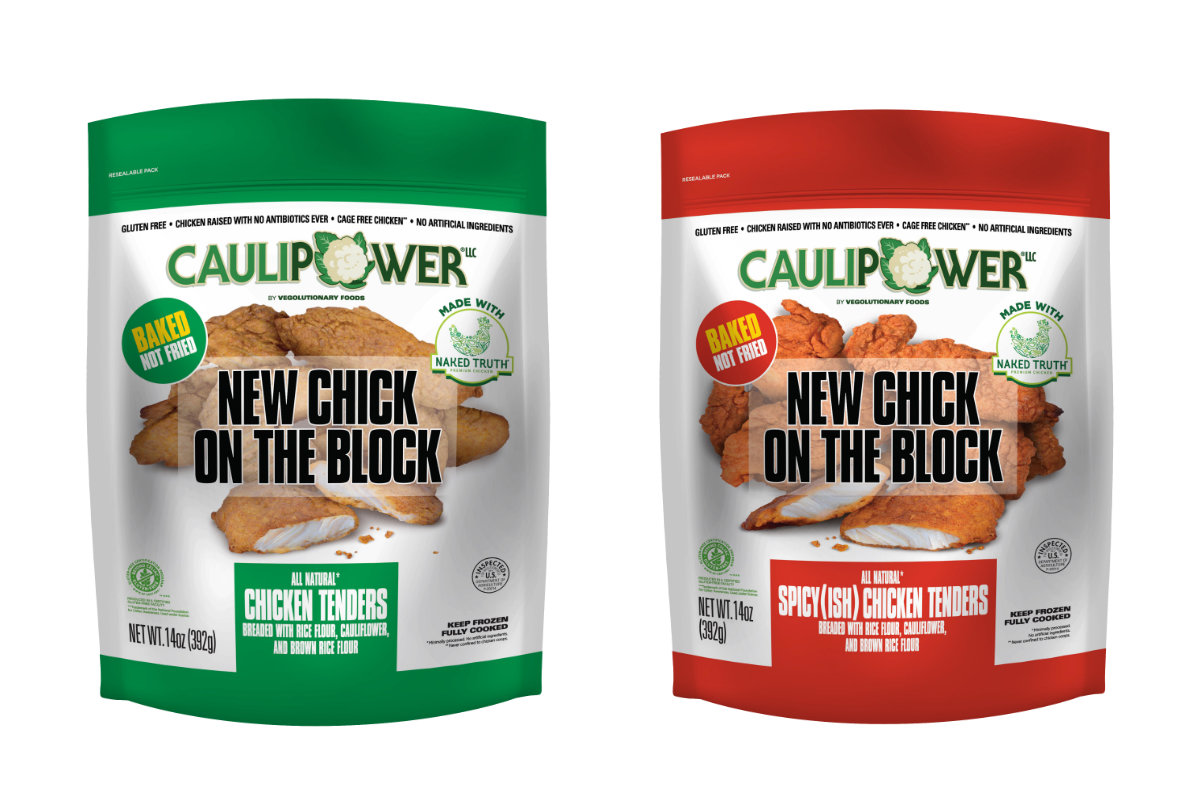 This effort of putting whole plants back into plant-based foods complements one of six projections made by the Specialty Food Association's (SFA) Trendspotter Panel for 2020. The group of food industry authorities expects there to be a meat replacement pushback across retail and foodservice. While they currently are "undeniably popular," according to the panel in a Nov. 19, 2019, report, they predict a consumer return to real fruits and vegetables. Consumers will begin to think critically about meat replacements, looking more closely at the ingredient lists, supply chains, water usage, and food safety, prompting renewed interest in plants as plants, according to the panel.    
That's what Seemore Meats & Veggies, Brooklyn, New York, is all about. The vegetable-forward meat company is making its debut with a line of sausages that combine fresh vegetables (up to 35 percent per link) with responsibly raised meat. Launch varieties are: Broccoli Melt (pork, broccolini, spicy pepperoncini, garlic and Monterey Jack cheese), Bubbe's Chicken Soup (chicken, carrots, celery, garlic, parsley and dill), La Dolce Beet (pork, beets, garlic and fennel seed) and Loaded Baked Potato (pork, potatoes, sharp cheddar cheese, bacon and chives).
Gail Becker, founder and CEO of Los Angeles-based Vegolutionary Foods, is embracing this trend as well. In late 2019, the company rolled out Caulipower Chick On the Block frozen chicken tenders. Available in original and spicy, the vegetable-forward product is "breaded" with a gluten-free cauliflower mixture.
"The evidence that people want healthier coated and baked chicken tenders is already all-over social media," Becker said. "So, we listened and our newest Caulipower meal hack was born.
"We saw that millions of people were already making healthier chicken tenders at home, so we thought why not make things a bit easier? These are the people who know that any breaded tenders or nuggets on the market — meatless or otherwise — have already been fried before you get them home," she said. "So, we have given chicken tenders a massive nutritional makeover that was long overdue. Instead of frying them we baked them. The result is a whopping 86 percent less fat."
The entire 14-oz. bag is only 480 calories and contains zero saturated fat, no added sugar, 30 percent fewer net carbs, 22 percent more protein and 21 percent more fiber than the average frozen chicken tender, according to the company. The tenders are made from Naked Truth Premium Chicken.
There are many varied formats of whole plant ingredients. When it comes to meat and poultry, dried ingredients, with or without piece identity, are often used to best control for moisture content of the finished product.