Food processors with annual sales of at least $10 million began following the federal government's updated nutrition facts labeling rules on Jan. 1. This required package redesign provided an opportunity for developers to modify formulas in order to have more appealing nutritionals as well as allow for content claims and call outs on product labels.
While the majority of front-of-pack marketing jargon on meat products focuses on production attributes, there's a fair share that relates to nutrients and ingredient sourcing. Sodium content claims, for example, can be found on a growing number of ready-to-eat meats as well as bacon. Uncured is also trending. These products are free from directly added nitrates and nitrites. Even sugar-free claims are showing up on bacon and meat snacks, as these high-protein products are part of many specialty diets, namely keto, Whole30 and paleo, which include strict limits on added sugars.
Reading labels
What's on a label is more important than ever, as the majority of consumers – nearly 90 percent – read food labels, according to The NPD Group, Chicago. Labels are an important information source and many shoppers base purchase decisions on what's in or not in a food.
Many of these claims are considered next-generation wellness attributes. Brands, such as Applegate Farms LLC, Bridgewater, New Jersey, are leading the conversation with product transparency and a slew of claims to introduce consumers to attributes they may not currently prioritize in a product.
Some of these claims make a connection between clean, quality and perhaps premium pricing, according to Dasha Shor, global food analyst, Mintel, Chicago.
Indeed, Applegate Farms is a trailblazer in putting the label to work for the product. The company built a business around being "free from" many of the ingredients today's consumers want to avoid.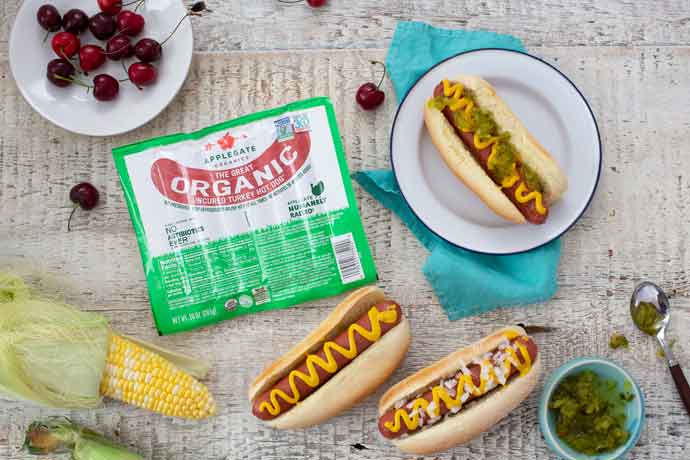 "Applegate was built on a thought our founder Stephen McDonnell had, 'What if you weren't afraid to read a hot dog ingredient label,'" says Nicole Glenn, vice president of strategy and innovation. "That very thought led to the birth of our mission – Changing The Meat We Eat – and to the creation of The Cleaner Wiener."
This is a hot dog made with simple, recognizable ingredients. The product starts with no-antibiotics-ever, humanely raised – organic or conventional – 100 percent grass-fed beef, chicken or turkey. The uncured hot dogs rely on celery powder and other spices to develop a traditional hot dog color and taste.
"People now more than ever are questioning where their food comes from, how it was raised and what ingredients it was made with, and we love that," Glenn says. "Label claims and third-party certifications bring transparency in a time of uncertainty and help build trust and recognition for brands that use high-quality ingredients and are committed to issues like higher animal welfare standards.
"For the past 30 years, Applegate has applied Stephen's thought process to every Applegate product made," Glenn says. "We make clean, craveable food not because it's trendy, but because it's possible and we never want consumers to be afraid to read our ingredients."
For Applegate the "free from" begins on the farm. All its meat products start with animals that are humanely raised with no antibiotics, added hormones or growth promotants.
"From there, we make sure that all of our products are processed without artificial ingredients, artificial preservatives, chemical nitrites and nitrates, or GMO ingredients," Glenn says.
All of these efforts are boldly flagged on package labels to clearly communicate to the consumer what they are purchasing.
"We've done qualitative research to understand the consumer connection to meat; uncovering values, concerns and the importance of messaging," Glenn says. "This year we conducted a series of focus groups, which found consumers view cleaner foods – avoidance of antibiotics, hormones, preservatives, and GMOs – as being safer, healthier and better tasting."
The focus groups confirmed that concern about being exposed to extra or unnecessary antibiotics still exists. Specifically, parents do not want their children receiving unneeded antibiotics through the meats they eat, according to Glenn.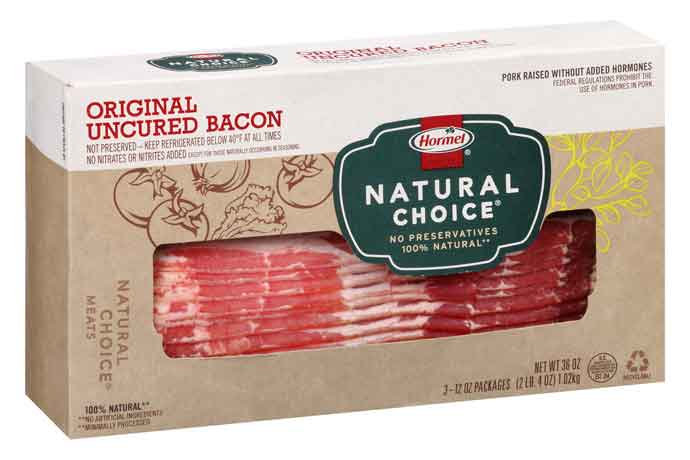 What's important?
"Antibiotic free" and "no antibiotics ever" are two of many production-related claims consumers look for on meat and poultry packages, according to "The Power of Meat 2020." Others include free range, grass fed, hormone free, humanely raised, sustainably raised, vegetarian fed and raised in the US. Claims such as natural, organic and non-GMO refer to production practices, as well as added ingredients in prepared and processed products.
"Consumers tie many of the production practices back to their own health," says Anne-Marie Roerink, president, 210 Analytics, LLC, San Antonio, Texas, author of the study. "But they also see these production practices as ways to address their concerns over the environmental impact of animal agriculture, assurance for optimal animal care and as supporting family farms and raising practices that they endorse."
And these consumers speak with their dollars. Production claims deliver above-average dollar sales growth, as compared to conventional products, and this growth shows no signs of abating, according to the report.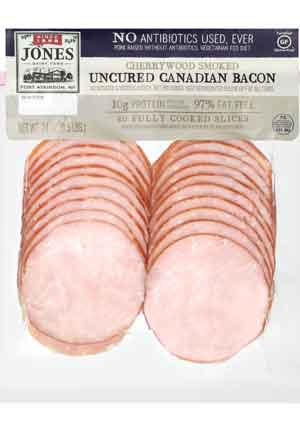 "Shoppers want to see their meat departments carry more," Roerink says. "Whether grass-fed, all-natural or free-from (antibiotics, hormones and steroids), consumers want to see more production attributes that address their own health or the animal, planet or farmer when shopping their meat departments. In fact, production claims continue to be a reason why shoppers leave conventional stores and switch to specialty/organic channels, farmers' markets and online providers to find what they are looking for."
The Power of Meat research shows that organic and natural interest is driven by millennials, while the other production claims are appreciated across generations. The research also shows that nutrient content claims present an opportunity to attract shoppers.
"Shoppers looking for protein are finding it all over the store, with retail sales showing products with protein claims on the front of package easily outpacing total store sales," Roerink says. "However, meat is not capitalizing on this claim like grocery, dairy, frozen or even deli. Processors incorrectly assume consumers are aware of the protein content of meat and poultry."
Data show that most consumers don't recognize meat for its high levels of protein. This makes protein content call outs an opportunity in meat marketing.
"Nielsen data showed that between 45 and 64 percent of consumers failed to identify beef (45 percent), chicken (58 percent) and pork (64 percent) as high protein sources," Roerink says.
While protein attracts consumers, the top-two items consumers look for on product labels are sugars and calories, according to The NPD Group. Fifty-seven percent of consumers who read nutrition facts labels look for sugars, and 45 percent of adults say they look at the nutrition facts label to find information on calories. On the new label, calories are listed in a larger font. If the entire package of food can be consumed in one sitting there is a column showing the nutrition facts for one serving and another column with the calories and facts for the entire contents. Sugars now include the sugars added in processing.
Sodium and protein content follow sugars and calories. Sodium content is the top item 38 percent of consumers look at and 33 percent say they look for the amount of protein in the food. While total fat and trans fat are important to a fair amount of people, there is little interest in saturated fat. Potassium is a new addition to the label because of its importance in a healthy diet. Nine percent of consumers say they read the label for potassium content, reports NPD.
"Consumers are interested in the content of the foods they eat and the nutrition facts label is their best source for this information," says Darren Seifer, food and beverage industry analyst at NPD. "With most food companies working on the health profile of the foods they produce; the nutrition facts label provides them with the ability to showcase these improvements."
In addition to production and nutrition claims, convenience and descriptive flavor call outs are trending, according to Shor. This includes language such as "bold flavor," "microwaveable" and "quick and easy."
Global footprint is a callout that GlobalData, New York, expects will appear more often on food products, in particular meat and poultry, as brands try to stay relevant in the current plant-based movement. A low-carbon diet could potentially attract a greater following than veganism due to its relatively more flexible approach to reducing the associated greenhouse gas emissions.
In fact, when asked what they find to be an appealing food and drink claim, 60 percent of global consumers answered low-carbon footprint, compared with 39 percent of global consumers who answered vegan.
"Whereas veganism does not permit the consumption of any animal or animal-derived products, the low-carbon diet allows for the consumption of any food and drink items as long as they align with the broader goal of reducing the carbon emissions of one's overall diet," says Lia Neophytou, consumer analyst at GlobalData. "Low-carbon certifications could become mainstream and serve as a way of verifying the environmental impact of food and drink."
On the subject of plant-based, the US Food and Drug Administration is in the process of modernizing guidelines regarding the labeling of plant-based foods. While waiting, some states have considered or have already enacted restrictive regulations regarding the labeling of meat alternatives with words and phrases commonly used to describe conventional meat products.
In efforts to thwart additional regulations, the Plant Based Foods Association, San Francisco, has issued voluntary guidelines whereby the product may reference the type of animal meat it is mimicking and the form of the product, e.g., burger, nugget, strip, etc., along with a qualifier that clearly indicates the food is plant based or vegetarian. The association says such qualifiers would include meatless, meat free, plant based, vegan, veggie and vegetarian, as well as phrases such as "made from plants."