As meat and poultry processors fight the never-ending battle to make sure their food products are safe, they are coming up with new developments in the world of rapid testing technology for pathogens, including gearing pathogen tests to work with robotics and automated lines in meat and poultry processing plants; developing new technology testing that allows for results to be back in less than an hour; and creating new state-of-the-art validation certification of tests for Campylobacter.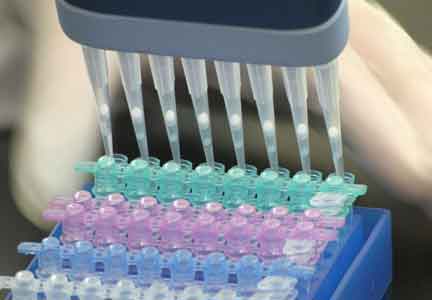 "In meat and poultry slaughter and processing, so much toward the success of the business is governed by economics," says Cynthia Zook, a microbiologist and manager of design and development for 3M Food Safety. "It's very important in the industry to keep the inventory moving, helping producers to be more cost-effective – to free up freezer storage – to help labs be more efficient with their labor. All these goals get accomplished quicker and easier by using technology that gets pathogen testing results as quickly and accurately as possible," she says. "Our latest is a molecular assay for Campylobacter that's received validation and certification. This pathogen is highly associated with coming from poultry. Our certification states that it's equivalent to or better than FSIS' assay method."
Rick Kanaby, director of sales for the meat and poultry division at Neogen, points to the company's Listeria Right Now system providing facilities with environmental Listeria test results in under one hour, with no enrichment and molecular-level accuracy.
"Getting test results in under one hour allows facilities to radically reduce the amount of product lost in the event of a positive (test for a pathogen)," he says. "It also allows companies to significantly reduce the incidence of Listeria in their plants by finding growth niches and pathways much more quickly, so they don't potentially spread the bacteria around the plant."
He says the company offers two basic platforms: ANSR molecular-based and Reveal ELISA-based. Reveal includes a low cost for getting started, while ANSR offers the fastest detection times. Rapid diagnostics are important where spoilage is an issue, which can minimize recalls and lost product. "Diagnostic tools like these allow facilities to gauge the effectiveness of their food safety programs," Kanaby points out, "since test samples are representatives of the products being produced." He notes that new rapid testing methods are now more sensitive and specific than older, traditional methods. As for costs, even for smaller plants, "the time and cost of monitoring your product and facility for food safety issues is always worth the investment, regardless of the company's size." He also points out that these newer, rapid means of testing food products have become the generally accepted standard of testing in the developed world.
Also, the significant progress in the safety of the food produced in this country and in other countries in the developed world "is a function of our increased ability to detect (food pathogens), and increased vigilance by industry and regulators. The meat and poultry industry has led the way for other industries with many food safety advancements," Kanaby says.
Automated influence
With the increasing amount of automation taking place in the meat and poultry processing industry, it's not surprising that companies supplying kits and other technology are designing them to be used by robotics, under plant automation operations, says Wendy Lauer, a microbiologist who is tactical marketing manager for Bio-Rad Laboratories Inc. Food Science.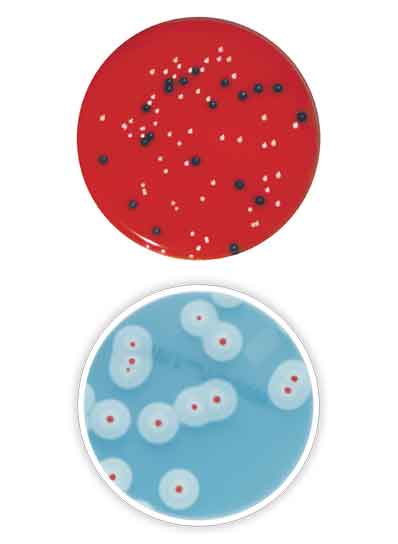 The company was recently awarded a contract by the US Dept. of Agriculture (USDA) for tests and kits for pathogens that include Salmonella, Campylobacter, Listeria monocytogenes, E. coli O157:H7 and Shiga toxin-producing E. coli that may be found in raw meat and poultry, ready-to-eat poultry and meat products, other food products and environmental samples, she said. The contract from USDA's Food Safety and Inspection Service is also for the company's iQ-Check Prep Automation system. While USDA uses fast methods for screening, the federal agency generally confirms a positive or negative indication for pathogens with traditional culture methods.
The test kits use proven "real time" PCR technology – with highly specific patented DNA probes – to detect pathogenic bacteria in a meat, poultry or environmental sample, Lauer says. PCR is a sensitive and fast-testing technique that helps find the presence or absence of pathogens in meat or poultry products.
It's the latest in what's been a continuous advancement in rapid food pathogen testing technology and solutions, Lauer notes. But testing in automated settings demonstrates how companies are coming up with ways to make their testing solutions fit in with the increased use of technology in the meat and poultry industry. But that doesn't leave out small or very small processors. "We have kits and procedures for them," she notes. "Although it's true that small food processors often use outside laboratories, which we supply."
She says the company also offers chromogenic media for testing, the latest being for Bacillus cereus, an organism found in a large variety of foods. The tests offer a shorter time to results than by using classical methods, while effectively detecting the problematic B. cytotoxicus strain.
Not all laboratories need or want to use the fastest molecular testing methods. "You may have food products with a relatively long shelf life. So, cost-saving chromogenic media, with color indicators, may work well," Lauer says.
But for the most part, like everything else in life, processors and labs want faster results. "This is especially true when companies have to hold products before they can ship them. They also want more accurate results," she says. So, validation and verification have become much more important.
"In trying to achieve both validation and verification in testing, we'll compare our molecular methods to culture, which have been considered the gold standard, but take a lot longer," she says. "The newer rapid methods are just as good, just as reliable, even more so."
Lauer says that Bio-Rad's assays – tests to find bacteria or pathogens – are geared for specific kinds of products, like meat or poultry. "When we validated our Salmonella assay as an AOAC Official Method, for example, we checked very challenging food products, that are typically very difficult for alternative methods, to test the robustness of our testing procedures, the way they would be used in a real-world laboratory setting," she says.
3M's Zook notes that deciding whether to use rapid testing molecular and similar methods, or more traditional cultural and other methods, is a balance that must be worked out. "Here in the US, because of the high labor costs and relatively high wages, new rapid methods are certainly preferred," she says. "The only downside is rapid testing relies on instrumentation, but our instrumentation is very affordable – for all sizes of plants. And small plants can take advantage of contract labs – that way, they can take advantage of what they're good at, which is manufacture of product and ensuring it is safe for consumers."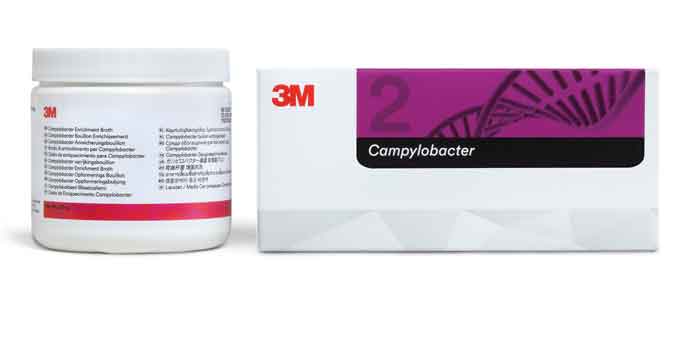 She notes that all processors must continuously evaluate how their processing is going. "Are there adulterants? When meat and poultry is slaughtered or processed, inspectors must be in the plant. And with both companies and USDA doing testing, the bases are covered." She discounts the traditional idea that cultural methods are best. "Molecular testing can accomplish everything cultural methods have."
The fact that USDA-FSIS is making its way more into rapid testing methods is good for everyone, including the industry, test-manufacturing companies, government inspectors and consumers, she believes. FSIS recently announced it is updating its microbiological testing system for pathogens. It is using new testing kits with new rapid molecular screening technology from several manufacturers, including 3M Food Safety, for microbiological testing for Salmonella, Listeria monocytogenes, and Shiga toxin-producing E. coli.