With plans that range from ground up construction, renovation and reopening of existing facilities to additions of cold storage and warehousing, expansion is on the menu for many meat and poultry processors.
New construction
Detroit, Michigan-based Wolverine Packing Co. broke ground on 8 acres of land earlier this year. The processor of ground beef patties, fresh lamb, veal products and portion cut steaks purchased the land for approximately $1.15 million and expects completion in early 2019. The new plant will add approximately 100 jobs. Tippmann Co., Fort Wayne, Indiana, is the design-build firm leading the construction process for Wolverine.
Tippmann said the project has been in the planning stages for more than two years and was originally planned as a smaller facility, but it increased based on customer demand.
"At each phase of construction planning, Wolverine customers' needs continued to evolve," said Rob Adams, an executive with Tippmann. "Because of our great working relationship with the management team at Wolverine, we were able to seamlessly make the adjustments necessary to deliver a fantastic facility."
The provincial government in British Columbia, Canada, also has plans to build a new plant in Prince George to process beef and has committed C$450,000 in support. This plant will create up to 80 full-time jobs and 620 "spin-off" jobs by 2020, according to government estimates. Lana Popham, the minister of agriculture of British Columbia, announced the decision at the BC Cattleman's Association (BCCA) annual meeting on June 1.
"This project has the potential to ensure BC cattle are bred, raised and finished in our province, providing retailers, suppliers, restaurants and consumers with great quality BC beef," Popham said. "This can provide an economic boost to rural BC and give consumers what they want."
Current funding is being used to develop a co-operative business model and the BCCA is leading the efforts to organize and build the plant with hopes of starting construction in 2019.
"We recognize that there will be other considerations before we start building this facility, we need to look at establishing a finishing process, and increasing feeding capacity," said Kevin Boon, general manager with the BCCA. "There is a lot of work ahead of us, but this is an exciting first step in realizing that vision."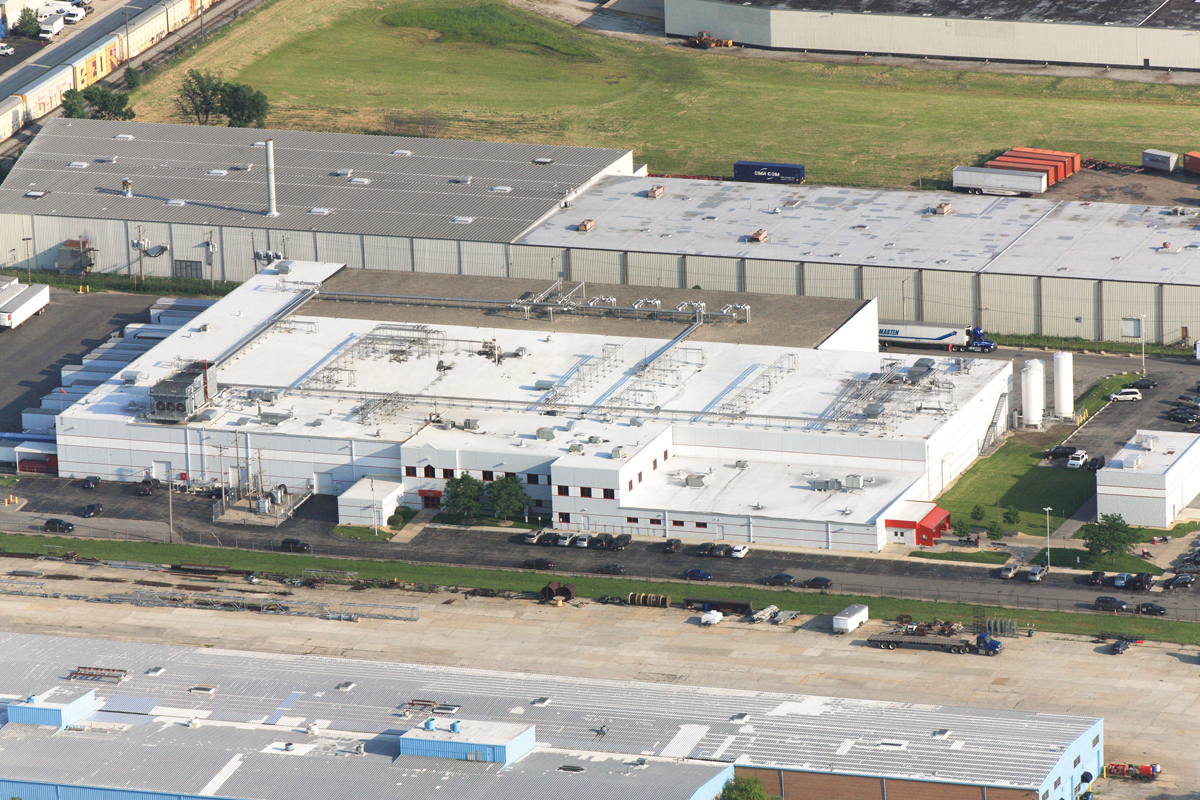 Opened and reopening
On June 11, Savel Foods Corp. subsidiary, Deli Brands of America, opened a new 22,000-sq.-ft. slicing and logistics facility in Baltimore County, Maryland. Deli Brands of America produces a variety of deli products including corned beef, pastrami, roast beef, as well as the Honest to Goodness Natural Deli brand, made with all-natural ingredients. The slicing facility, started in October 2017, will be used to support two nearby, existing production facilities.
Also, Deli Brands of America brings to market beef, pork, veal and lamb items, and family recipes featuring dishes such as corned beef hash, roasted pork loin and pot roast.
"As a producer of perishable products, it is critical to minimize travel times and create an efficient logistics center to transport product to our growing customer base throughout the Mid-Atlantic region as well as national accounts throughout the United States," said Jeff Savel, president of Deli Brands of America. "The building location is also convenient to our existing employees and provides us access to a highly-skilled base to recruit new workers in the future."
Stampede Meat Inc. has announced plans to renovate and reopen a former Tyson Foods Inc. plant in Sunland Park, New Mexico. With an expected investment of $36 million to revamp the facility, Stampede plans to expand its existing 285,000 sq. ft. and 190 million lb. annual production capacity by 50 percent.
Stampede produces a wide variety of products including beef, poultry, pork, soups, prepared meals and alternative proteins. The company said the renovated plant will feature proprietary 360-degree searing and sous vide cook capabilities. Job recruitment for the facility will begin in September and the expansion is expected to create 1,295 new food processing and manufacturing jobs.
"Stampede Meat has been at capacity on some critical lines for a number of months," explained Brock Furlong, president and CEO of the company. "Starting this fall, this will allow Stampede to grow with a significant investment in cook capacity and new capabilities to continually play a more critical role as our customers look for more turnkey solutions."
This marks Stampede's first expansion outside Illinois with the facility scheduled to open in October. The company will distribute products from the new facility in the US, Canada and South America with an expected revenue of $300 million to $400 million.
The New Mexico Economic Development Dept. pledged an investment of up to $3 million in Local Economic Development Act (LEDA) funds in support of the project, and the city of Sunland Park will act as the fiscal agent for the award.
"We greatly thank our customers for their loyalty and partnership, giving us the confidence to make this investment in support of their growth and continued success," Furlong said.
Expanding production
Mississauga, Ontario-based Maple Leaf Foods will expand production through an agreement to acquire two poultry plants and associated supply from Cericola Farms. The two facilities, located in Bradford, Ontario, and Drummondville, Quebec, process about 70.5 million lbs. of chicken a year.
Maple Leaf has also agreed to acquire all the processed chicken volume from Cericola's primary processing plant in Schomberg, Ontario, with an option to acquire the plant in three years.
"Cericola is a leader in raised without antibiotics and organic chicken," said Michael McCain, president and CEO of Maple Leaf. "This acquisition will build Maple Leaf's market leadership in these value-added categories and enable us to meet growing consumer demand."
"Our vision over the past 60 years has been to provide wholesome and natural poultry products to our customers. It is this tradition of excellence that aligns Maple Leaf and Cericola," added Mary Cericola, founder of Cericola Farms.
Also planning to add production this year is Smithfield Foods Inc., a subsidiary of WH Group of China. The company received a city building permit from Sioux Falls, South Dakota, for a $12.5 million expansion of its pork processing plant. According to local media reports the investment will be used to build a holding barn addition. Smithfield Foods employs 3,400 people in the Sioux Falls area.
Adding storage
Tuscaloosa, Alabama-based Peco Foods announced it will add a new cold storage facility in West Point, Mississippi. Peco operates six poultry complexes in Alabama, Mississippi and Arkansas. It's a leading poultry supplier to national restaurant chains, regional foodservice distributors and retail grocers in addition to international customers. The company employs more than 6,000 workers and the $40 million cold storage facility in West Point is expected to create 300 jobs.
Peco will house the new facility in a warehouse formerly owned by Atlanta-based AmeriCold. The 185,000-sq.-ft. warehouse building sits on 37 acres near interstate and major rail corridors, according to Peco Foods, and will include cooler, freezer and work space. The city of West Point is providing a water and sewer rate reduction to Peco Foods; and the City of West Point and Clay County are providing ad valorem abatements to the company.
"We are extremely pleased to join the dynamic and growing industrial environment in the Golden Triangle. We want to thank the Mississippi Development Authority and everyone on the GTR LINK team for helping bring this exciting project to completion. They are one of the premier regional development leaders in the South, and it has been a privilege to work with them throughout the process," Peco CEO Mark Hickman said. "Peco continues to make significant investments to ensure our ability to meet and surpass the expectations of the industry leaders we serve. The addition of this new cold storage facility is a key component of our growth strategy and is perfectly tailored to meet our current needs, as well as future plans."
Tim Hortons also plans to add two new warehouses as part of a multi-year plan to expand and modernize its Canadian distribution network. The C$100 million plan includes the construction of two new warehouse facilities in Alberta and British Columbia and the expansion of an existing warehouse in Debert, Nova Scotia.
"We have an exciting agenda of new menu items, renovated restaurants and new advertising programs at Tim Hortons," said Alex Macedo, president of Tim Hortons. "Today's announcement is an important infrastructure investment that will support these initiatives, support our restaurant owners and reflects our long-term commitment to building our business and brand in Canada."