With purposeful expansions scheduled over the next few years in Missouri, Illinois and Iowa, Western's Smokehouse Partners is banking on the continued demand for meat snacks.
Matt Bormann, chief executive officer of Greentop, Mo.-based Western's, said its customer base has rapidly grown across its product folio, fueled by increased protein consumption and demand for specialty offerings, including grass-fed beef, new flavor profiles and zero-sugar products.
"It's been very important for us to put the money behind our strategy and to allow our customers to grow," Bormann said. 
Even with some prominent players in the space, Bormann said that meat snacks manufacturing remains a fragmented business, so he's hoping his company can keep its footing in that sector.
"We just really have to stay focused on what we do and making sure that we can deliver the amount the customer needs at the right price point, as efficiently as possible, and that we'll be able to maintain that business," he said.
The first major expansion for Western's came in early 2020 when the company acquired Thrushwood Farms Quality Meats, based in Galesburg, Ill.
After Thrushwood was acquired, one of the critical members of its executive team, Doug Hankes, stayed on and now works as the chief product officer. 
At the end of 2021, Western's purchased another 45,000-square-foot facility in Springfield, Ill.
In June 2022, the company added about 30% capacity to its plant in Greentop, now totaling 87,000 square feet. 
When the expansion is up and fully operational, Western's will have 14 smokehouses in Greentop and expects to process around 65,000 lbs of meat snacks daily.
At the beginning of July 2022, Western's also finished a contract on a 100,000-square-foot building in Burlington, Iowa. The facility is scheduled to be fitted for co-manufacturing by May 2023.
Bormann added that it would meter the smokehouses at the new Iowa plant once its operation starts. The goal would be for the Burlington plant to go about 20% smaller throughput than the Greentop plant next year with a specific focus on new packaging formats. 
All three existing plants have a two-shift operation to keep up with demand. There is also a third shift for sanitation outsourced by Western's. 
Bormann credits the plant managers' operational expertise at each site for the company's executives willingness to invest in the facilities.
"We really want them to own that site and really drive that site," Bormann said.
This also ties into employee retention which has been crucial for the company's success. Maintaining a Monday through Friday schedule has been a valuable recruiting and retention tool for Western's.  
"They like knowing when they have to show up for work. They like knowing when they leave. They like knowing what days they're working and not," Bormann said. "As far as being competitive in the marketplace, I think it's been an absolute differentiator and allowed us to really retain employees in the fact that they can count on us to kind of keep their schedule very set."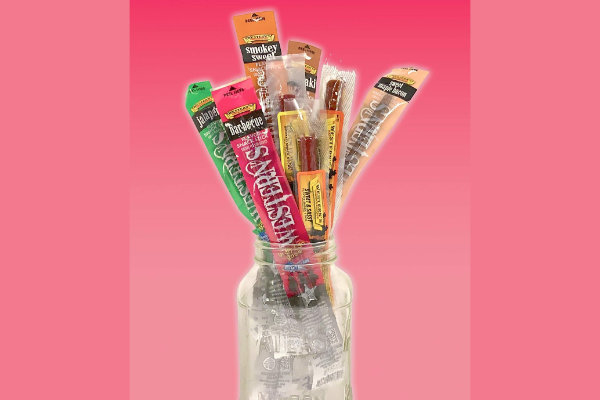 Bormann added that working Saturdays is rare, and only occurred a few times over the past year, though more regularly having volunteer Saturday work for when employees want to pick up overtime hours. 
In July, Western's maintained about 325 employees across the company and projects to have around 360 by the end of 2022. Once the Burlington, Iowa, plant is fully operational, the company expects to add 150 jobs. 
Snack Supply
Western's sources its meat from various areas of the United States and New Zealand for grass-fed and traditional beef. For poultry products, it sources raw materials as traditional, free-range, and raised without antibiotics. 
The company uses both the tolling and turnkey models in its meat supply to allow customers to achieve their end goals. 
When looking at the meat snack market, Bormann still sees convenience stores and gas stations primarily sticking with the very traditional players, though they are starting to see significant traction by the better-for-you brands. However, some of the big box and warehouse club retailers are expanding to all-natural, premium competitors who are looking for a share of the category. 
Bormann notes that most the company's meat snack inventory is sold nationwide by the companies it co-manufactures for, with products available at retailers such as Costco, Trader Joe's Walmart, Target and Whole Foods Market. While it operates mostly as a co-packer for other brands, Western's produces a limited amount of products under its own brand, selling them through a partner on Amazon. 
Keeping food safety as a top priority, the company recently hired Angela Uphoff as the director of food safety and quality assurance. Uphoff previously worked for Tate and Lyle as a quality assurance manager for more than a decade.
Building on Western's history 
Western's was founded by Sam Western in 1978, and he oversaw the early stages of the business in Greentop. His son, Kevin Western began working in the business in 1992 and led the company as CEO for several years.
Kevin led the company into stable shelf space, particularly with meat snacks. 
Since the company was founded, the original building in Greentop has undergone at least 10 expansions as the operation progressively grew larger.
In those days, Kevin Western always marveled at how quickly the company would outgrow its plant space, requiring subsequent renovation to accommodate the growing demand, Bormann said. 
"A lot of credit to Sam and Kevin Western," he said. "They put their money where their mouth was over and over and over again, to grow this business to where it was, and we can only continue that pace."
Although Bormann has experience working in agriculture, this is his first stop in the meat industry. He joined as the chief financial officer for the company in 2019, and it has now been two years since he assumed the role of CEO.
"I love what we're doing," he said. "Every day is a challenge, but it's a lot of fun, and I really wanted to take that role and see if I can get the company to the next level."
Despite all the challenges with adapting to COVID-19 and now dealing with supply chain disruptions, Bormann explains that patience remains a trait the business needs to work on throughout this year.
"What used to take five months, it's going to take 10, and no amount of kicking and screaming is going to make someone cut their lead times in half."
Bormann said success during this period requires the entire management team to embrace continued growth and looking to the future with optimism.
"While some people are retrenching, we've decided to just keep accelerating," he said. "We believe in this industry, we believe in our customers, and we're going to put the money behind investing and behind our customers."