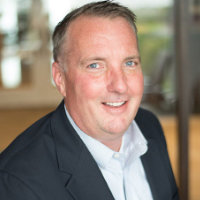 Stepping gingerly back into routines that were considered normal prior to the COVID-19 pandemic put almost every aspect of life on hold, is nothing short of surreal. As more people around the globe are cautiously easing back into their pre-pandemic routines, what used to be part of a typical day has most people pausing to reflect on the significance of taking another baby step outside our quarantine bubbles into the bright light of normalcy. Like millions of others, in just in this past month, I've found myself pausing almost daily in "first-time-since-COVID" realizations, professionally and personally, which serve as a source of gratitude. And while the percentage of Americans opting to receive vaccines has flattened, there is evidence that millions more are feeling safe to move about the country as airlines' flights are increasingly sold out, hotel bookings are on the rise, rental cars are running low and restaurant traffic is trending higher.
In the past 60 days, not only did I confirm dates to visit two processing plants in the coming months and registered for two upcoming in-person industry conferences and booked flights and hotel stays, I even visited and toured a processing plant for the first time in more than 18 months. Soaking in the sights, sounds and energy of a processing plant was another surreal experience I relished when I realized it was just one more example of how a seemingly innocuous part of life can be taken for granted. However, in many cases, certain aspects of business and leisure life have likely been changed forever.
With several industry conferences and trade shows slated for this summer and fall, many have speculated if attendance at such events will reflect a pandemic hangover. And for exhibitors and participants at such events, it remains to be seen if interactions with customers and other attendees will reflect an awareness of the potential risks of large gatherings under a shared roof.
During my latest plant visit, my host and I discussed whether the practice of handshakes would become a thing of the past in a growing number of business interactions, including trade shows and conferences. In larger meat processing plants, workers on the fabrication floor have already been spread out and divided by plastic partitions, many donned in head-to-toe PPE, and workers are encouraged to not come to work if they are feeling sick. Many of these precautions could become permanent in the post-pandemic era. Pandemic prognosticators suggest some themes will resonate well after COVID-19 updates move below the fold and are just a secondary nightly news topic.
Among some of the business practices expected to be a sticky part of life, according to a recent report from the US Chamber of Commerce, are cashless and contactless transactions to ensure safety of workers and customers; product delivery (of almost everything) ranging from automobiles to margarita cravers and using traditional means as well as driverless vehicles and drones to facilitate delivery; e-commerce ubiquity; reliance on robots by businesses and consumers; an emphasis on sanitation; local-centric consumers; safe and secure technology; virtual events; and continued videoconferencing and working from home.
So, while many of us are ready to begin making a gradual transition of resuming work the way it was done prior to 2020, business leaders are also showing sensibility in adopting many of the business practices that never would have been attempted prior to being threatened by a global pandemic. I look forward to seeing everyone at the next in-person industry event. If you're like me, you'll welcome a hearty handshake or hug from your industry cohorts but be just as happy to bump fists or share a squirt of hand sanitizer.