KANSAS CITY, MO. – The internet has gained prominence as the shopping channel of choice for consumers that are spending more time at home and less time out-and-about due to coronavirus (COVID-19) concerns and related business closures.
The food industry took notice. In August, The NPD Group reported that — before the pandemic —19% of Americans said they purchased edible groceries online in the past three months. The percentage more than doubled to 40% by May. Disruptions in the traditional meat supply chain and shifting patterns in both where consumers eat and how they're getting meals these days has accelerated growth in the channel that would have taken another five years to achieve.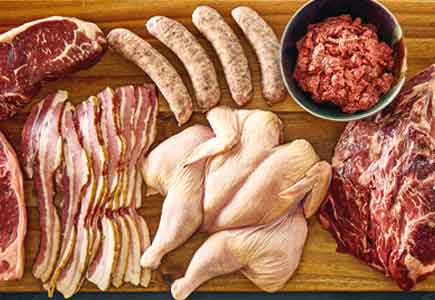 At the intersection of these shifting patterns are companies such as Crowd Cow, an online marketplace for high-quality meat, poultry, seafood and organic products. MEAT+POULTRY first heard of Crowd Cow about five years ago. Back then, the business model was simple enough: co-founders Ethan Lowry and Joe Heitzeberg "crowd funded" a cow by charging 50 people or so money to buy cuts of beef directly from the producer via the internet.
Crowd Cow started with two long-time friends offering their customers sustainability, transparency and origin stories combined with the convenience of the internet. In this episode of the MEAT+POULTRY podcast, Heitzeberg explains why he believes online sales of fresh meat, poultry and other foods have jumped from niche to the "new normal" because of the pandemic – and may be the lasting impact of a music file-sharing service called Napster.
Subscribe to MEAT+POULTRY podcasts