Sustainability in food packaging has driven conversations for the past several years in the meat and poultry industry. Consumers are focused on their health, the well-being of their families and reliable product supply. They want to feel good about the products they buy and the impact their purchases have on the environment.
That is why today's packaging manufacturers working in the sector are looking to up the resilience and find new solutions and innovations.
TC Transcontinental has upped its efforts on providing durable high-barrier films that extend shelf life and keep food safe, allowing for less food waste.
"We developed lighter packaging that reduces the amount of material used and reduces transportation weight," said Rob Taylor, director of marketing of protein at the Montreal-based company. "We are also developing structures that have recyclable, bio-degradable or compostable properties."
TC Transcontinental's ClearShield offers a sustainability advantage by its very nature, using significantly less material than patch bags, for bone-in fresh red meat applications.
For decades packaging has been engineered for higher performance – especially in meat – so trying to match that performance using sustainable materials can be challenging. Taylor noted ClearShield provides excellent barrier and optics performance, while using less overall plastic than the standard "patch" bag.
"It was crafted with superior durability, elongation, seal strength, shrink-ability and incomparable haze-free gloss and shine," he said. "We are continuing to use this successful platform as a launching point to offer more sustainable options to the meat packing world."
Hugh Crouch, product manager of Taunton, Mass.-based Harpak-Ulma, noted from the case-ready side of meat and poultry, the push is for recyclable PP trays eliminating the current polystyrene trays. He has also seen an increase in interest in recyclable paperboard packaging, specifically from the meat, poultry, and alternative protein markets.
"We have developed and modified the machinery offerings from Harpak-Ulma to work with the different tray structures and film structures," he said. "We now offer a number of different sustainable offerings including Paperseal, Platformer, Slimfresh, Slicefresh and Hybric. All these solutions have evolved due to consumer demands for sustainable, renewable, recyclable packaging and less packaging waste."
Christian Uebele, product market manager, thermoforming for Kansas City, Mo.-based Multivac Inc., has seen an increased use of paperboard or formable paper for rigid packages instead of using thick plastics.
"Paperboard does not completely eliminate the need for the plastic which protects the food from spoilage, it simply reduces the amount of plastic packaging waste," he explained. "The plastic oxygen barrier can be easily peeled away from the cardboard which can then be recycled. The paperboard is die cut and folded into a tray, and then run on a Multivac thermoformer.
The rigid paper tray holding the shape is exterior to the protective plastic package materials formed inside."
Steve Dickson, Multivac's product market manager for tray sealing, noted from the tray side, the company is seeing a movement away from foam to polypropylene and PET trays.
"Polypropylene and PET have a high potential to be recyclable where foam is less environmentally friendly," he said. "While plastics are still a reality, the industry is doing a better job of eliminating single-use packaging. There are oven-able trays that allow safe transport, heat, serve and eat."
Multivac offers a wide range of sustainable packaging concepts, which start with the use of mono films and extend right up to paper fiber-based formable paper materials.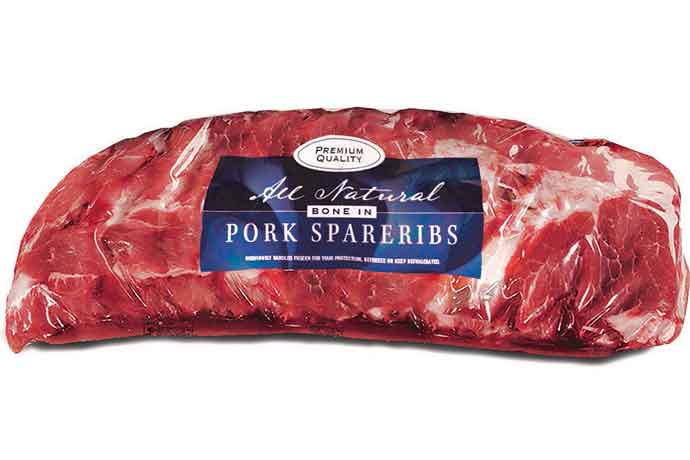 Supplying sustainability
Jason Angel, vice president of sales for Battleboro, NC-based Ossid, noted equipment suppliers are working toward improved packaging efficiencies with decreased downtime, as well as energy and material cost savings.
"Packaging machinery is expected to keep up with retailers' green initiatives by offering equipment capable of handling a multitude of packaging formats and materials," he said. "The shift away from foam trays has been the biggest game changer in the meat and poultry industry. Rolled edge plastic trays have been a popular alternative offering 100% recyclability, a number of tray color options including clear and a more appreciated increase in tray strength. In addition, these trays better contain and protect the packaged product in comparison to foam trays."
The demand for sustainable packaging solutions has also prompted existing and new tray suppliers to develop compostable tray options.
"In addition to recyclable trays, an application type growing in popularity in the US market for meat, poultry and other foods is vacuum skin packaging (VSP) on board, as it uses 70% to 80% less plastic than a standard No. 3 tray and offers an extended shelf life for the packaged product," Angel said.
Ossid offers a Leak Resistant Over-wrapper 500E for overwrapping machinery and leak-proof packaging equipment with more than 700 installations worldwide. The Next Generation 500E machine was built based on customer feedback and can easily package a wide range of tray types and sizes and uses 5% to 10% less film than non-gripper chain systems.
Packaging during COVID-19
During the coronavirus (COVID-19) pandemic, when faced with uncertainty and continuing health worries, many consumers focused on food safety and packaging safety. This will probably continue well after restrictions are lifted so once the pandemic ends, consumers will likely choose foods, packaging types and brands they perceive to be safe.
"Environmental concerns will outlive the pandemic," Taylor said.
Consumers predict their behavior post-COVID-19 will include an increase in activities that are perceived to be beneficial to the environment. For example, according to the Mintel Food Packaging Trend Report 2020, 26% of consumers say they are planning to increase their purchases from brands that are committed to being environmentally friendly, and 23% say they will purchase more from brands using sustainable packaging.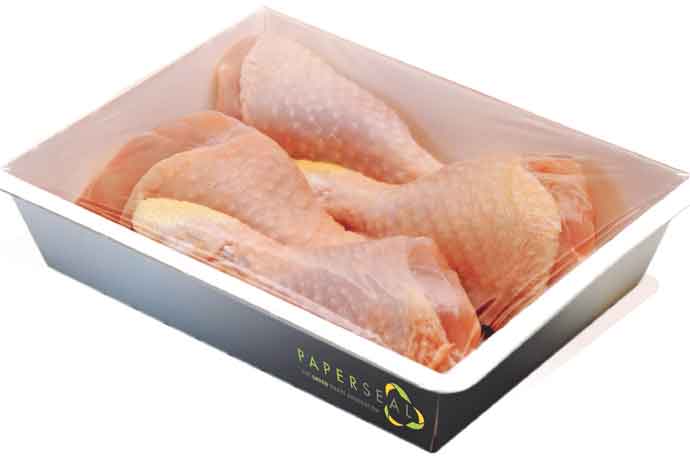 Looking ahead
Today's end consumers, especially the millennial generation, are increasingly more concerned with limiting their negative impact on the environment.
"Food packaging is a necessary evil," Angel said. "Consumers are asking and seeking alternatives for what more can be done to safely protect and preserve their grocery items, while feeling good about the reduced plastic and foam usage."
Therefore, he sees the future of the category having an increased focus and innovation around new package materials and styles utilizing more natural elements, such as corn-based resin film, and a transition to more compost or recycle-friendly components.
A challenge, Crouch noted, is that the films and trays used for packaging machinery change structures and blends as they transition to more recyclable or sustainable, and depending on the application, there is a balancing act to develop and maintain functionality and machinability of the consumable.
"The new consumables can sometimes limit the production speeds and functionality requiring even further redesign or going back to the different film structure until the solution is found," Crouch said. "Growth in the sustainable and recyclable consumables is the future so the equipment must be designed along with consumable, so they fit the applications. The future is to reduce packaging whether the tray is removed or becomes a different type structure or film is the carrier, maybe even packaging becomes reusable."
The worldwide trend is clear: less plastic and single-use materials and more recyclable, sustainable food packaging.
"As recycling and processing capabilities continue to develop, regulatory requirements in many areas may require packaging to be either fully recyclable or reusable at some point in the future," Dickson said.