MAASTRICHT, The Netherlands – Mosa Meat, the innovative food startup that based its business strategy on research that facilitated the launch of the first cultured hamburger patty in 2013, at a cost of more than $278,000, announced the addition of its latest investment partners, Lowercarbon Capital and Nutreco. Co-founded by Chris Sacca, a frequent guest investor on "Shark Tank," Lowercarbon has a reputation for investing in early-stage technology firms. Nutreco is an animal nutrition and aquafeed producer in the global food supply chain.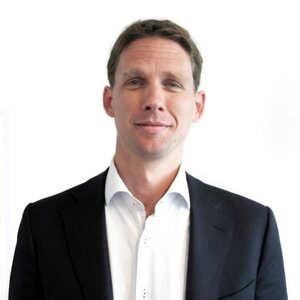 The companies join several other environmentally focused investors backing Mosa, including M Ventures and Bell Food Group, with a common goal of scaling the technology and reducing the production cost considerably. To that end, the company recently began the development of its first pilot plant designed to grow products commercially.
"We're proud to support Mosa Meat because of their ambition to cultivate beef that's healthier for people and the planet," said Sacca, Lowercarbon's chairman. 
"I am thrilled that Nutreco has partnered with Mosa Meat as this investment opens the opportunity to produce real meat on a large scale in a highly sustainable and animal-friendly way," said Rob Koremans, CEO of Nutreco. "If we are serious about Feeding the Future in a sustainable way, we will need to produce protein from a variety of sources including animal agriculture, as well as alternative proteins,"
"As we enter a new phase, we're excited to work with Nutreco, who have brought us their deep expertise managing manufacturing supply chains at a truly global scale, as well as Lowercarbon Capital, who draw on deep experience accelerating companies to have a global impact" says Maarten Bosch, CEO of Mosa Meat.