Multi-Michelin star chef Gordon Ramsay is bringing his first Gordon Ramsay Steak restaurant to the Midwest. Harrah's North Kansas City casino will be home to Ramsay's fourth Gordon Ramsay Steak with Caesars Entertainment casino resorts, joining restaurants in Las Vegas, Baltimore and Atlantic City.
"I've been wanting to expand to the Midwest for some time and found Harrah's North Kansas City to be the perfect location for Gordon Ramsay Steak," Ramsay said. "My team is thrilled to introduce some of my most signature items including the popular beef Wellington and my all-time favorite dessert – the sticky toffee pudding to the Heartland."
The menu highlights fresh ingredients and spices, features local farms and growers, includes classic KC barbecue-themed dishes and changes seasonally.
OVERherd

"Contrary to what the plaintiffs have been saying, 'veggie burgers' have never been outlawed by the Mississippi law or proposed rules. I think the plaintiffs finally figured that out."

– Mississippi Agriculture Commissioner Andy Gipson speaking about a federal lawsuit that challenged the state's labeling of alternative protein products
The house that chicken built
The mansion also known as 'Cluckingham Palace,' where Lonnie "Bo" Pilgrim lived before his death in 2017, will go on the auction block in October. The 43-acre, opulent estate in Pittsburg, Texas, was custom built in 1992 for Pilgrim, who co-founded Pilgrim's Pride in 1946. The French Renaissance-style estate spans 18,000 sq. ft. and boasts six bedrooms; 10.5 bathrooms; a chef's kitchen; a "master sanctuary;" indoor pool and spa and more.
Meat printer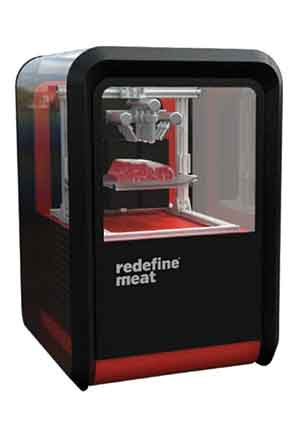 In an effort to find more sustainable options to traditional meat processing, an Israeli startup is raising money to develop a 3-D printer that will print alternative meat. According to Redefine Meat, its product will have a 95 percent less environmental impact than animal meat.
"Our goal is not just to develop a new food product, but to introduce a new technology for developing, producing and scaling alt-meat products," said Eshchar Ben-Shitrit, co-founder and CEO at Redefine Meat.