Land O'Frost's Gone Rogue protein "chips" are a mashup between deli meat and salty snacks.
Deli meats, by and large, tend to be paired off. Sliced deli meat is typically piled on bread or a bun with various toppings and condiments, layered with other items on a charcuterie tray or cut and tossed into salads.
In a similar way, the pairing of deli meat products and accompanying packaging is increasingly pivotal in consumers' buying and eating experiences. "One thing we've learned is that packaging is becoming an integral part of people's eating habits," agrees Reggie Moore, senior vice president of sales and marketing innovation for Land O'Frost, Munster, Indiana.
The 2019 Power of Meat report commissioned by the North American Meat Institute (NAMI) and Food Marketing Institute (FMI) underscores the fact that beauty may indeed be vacuum-skin deep, or at least linked to a good package look. The study found that 29.1 percent of deli meat is sold on packaging, a higher percentage than bakery, deli cheese and deli prepared items.
The joint focus on quality and appearance will likely continue, as pre-packaged deli meats have become a staple in many households. According to a 2018 Nielsen report, more than half (52 percent) of all lunch meat shoppers are "package heavy" buyers, compared to the 29 percent who spend at least the same share of their dollar at the deli counter.
If packaging is an integral part of buying decisions, it also reflects the priorities of today's consumers. Continual innovations and upgrades in pre-packaged deli meat products – and the supporting packaging materials and packaging equipment – are undertaken to ensure the attractiveness, security, ease of use, quality, safety and sustainability of the items.
Demand drivers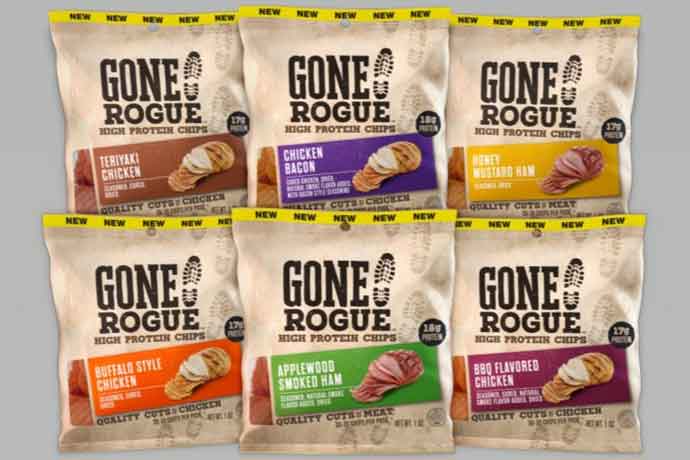 There are several examples of improvements in deli meat package materials, design and equipment that reflect current marketplace demands.
"We are constantly exploring new ways to meet the ever-changing needs of consumers, whether that's creating quality products or delivering packaging innovations to our consumers. We take a thoughtful approach to co-creating and testing packaging options that are really rooted in consumer insights," says Moore of Land O'Frost's approach to new product development and product enhancements.
For instance, the ability to see the food they are buying is important to today's consumers, Moore notes. Accordingly, packages of Land O'Frost deli meat allow the consumer to clearly view the product while browsing the store or viewing a photo on an e-commerce site. "We want to deliver against their need to see the food and to increase the connection between them and the food," he explains.
Convenience, one of the original drivers of the prepackaged deli meat category, remains important to the deli meat user. That was one factor in the development of a new line of Natural Choice single-serve lunch meat from Austin, Minnesota-based Hormel Foods Corp. Each package contains five sizes of 100 percent natural deli meat in oven roasted turkey, applewood smoked turkey, honey ham and cherrywood smoked ham varieties.
"We've received feedback from consumers that smaller households sometimes struggle to get through the entire package of lunch meat, so we wanted to provide a convenient option for them," said Samantha Balaski, Hormel brand manager. "They are also perfect for on-the-go snacks for those seeking additional protein throughout the day."
Other convenience-oriented package features center on the use of the package itself. The dual zipper on Land O'Frost products, for instance, delivers ease of use and other benefits to users. "What has become extremely important to the consumer is the fact that the packaging has two sets of interlocking profiles that provide a complete seal to ensure product freshness," Moore says.
As with other meat and poultry products, sustainable packaging for deli meats is emerging as more than just a trendy notion. According to a survey commissioned by the global chemicals company Kemira, 56 percent of consumers in the US say that food companies have the main responsibility for reducing plastic waste in food packaging, while 46 percent are willing to pay more for renewable packaging. In its 2019 report on food and beverage packaging trends, Evergreen Packaging cited "clean packaging" as a natural progression in the wake of the move toward clean label and clean processing.
Here, too, there are examples of different package types that fall into the realm of sustainable or at least less-impactful packaging. As part of a revamp last year that included the removal of carrageenan from poultry deli meats, Applegate Farms, a division of Hormel Foods, switched its packaging to a peel-and-resealable tab format that uses less plastic.
The Smithfield, Virginia-based Smithfield brand went for minimalist packaging for its Prime Fresh Delicatessen line of pre-packaged lunch meats. The package uses 31 percent less packaging than traditional tubs.
At Land O'Frost, there has been a greater emphasis on sustainable package features as well. "As we look at packaging and are keeping a pulse on consumers, we are mindful of the role of sustainability in their minds, and we try to understand how much waste we may generate," Moore says. The packaging for the brand's deli meat represents only 2 to 3 percent of the total weight of the product, compared to three to five times that percentage from competing brands, he adds.
Here come the snack packs
Another catalyst for changes in deli meat packaging is the consumer's increasing appetite for snacks, including packaged snacks with portions of deli meats. Several brands have gotten into this high-potential area for high-protein snacks, including the aforementioned Hormel and its recently launched single-serve packages.
Snack kits containing deli meats are also a growing segment. The venerable Oscar Mayer brand now offers a line of packaged natural "meat and cheese plates," with different ingredients co-packed in a multi-compartment format. Hormel's Natural Choice portion-controlled snacking products, including a new chipotle chicken with queso quesadilla cheese and flax seed corn chips, are packaged in 2-oz. packs. Cargill Meat Solutions' Castle Wood Reserve brand has introduced new protein snack packages containing rolled deli meats paired with cheese and premium sides, such as dark chocolate cherries or dried cranberries and blueberries.
Dietz & Watson likewise has complemented its deli meat offerings with a new line of Originals snacks, 4-oz. packages of meat and cheese medallions and mini paninos. At the time of the launch, the company noted that packaging is particularly important in this category, a reason why the items are available in resealable packaging and in smaller portion sizes.
Applegate Farms has also delved into this new segment with a line of Snackables. The Snackables packages include varieties like pepperoni and cheddar and a Genoa charcuterie plate, with Genoa salami and cheese slices.
While not a deli meat per se, a unique new product from Land O'Frost called Gone Rogue is a mashup between deli meat and salty snacks. The shelf-stable high protein "chips" are made from high-quality cuts of meat and packaged in a bag that allows for quick and easy noshing. "The single serve packaging offers 17 grams of protein delivered in a format for a hand-to-mouth eating experience with a large opening at the top of the bag," Moore remarks.
Equipped for success
Working closely with deli meat companies, packaging suppliers are simultaneously devising improvements and changes in deli meat packaging.
One example is a high definition forming film from the Curwood brand of the Oshkosh, Wisconsin-headquartered Bemis Company Inc., which provides high clarity and gloss and enhanced stiffness for easier opening and reclosing with zipper applications. Another comes from the Cryovac division of Sealed Air Corp., Charlotte, North Carolina, which offers materials such as a multi-layered barrier bag for enhanced optics and product protection, and a Grip & Tear portion pull that allows users to get the portions they want without removing all of the product from the packaging.
Packaging suppliers are also taking steps to provide more sustainable solutions for deli meat makers, as marketplace interest heats up. In late 2018, Sealed Air Corp. pledged to develop innovative packaging solutions to reach a goal of being 100 percent recyclable or reusable by 2025.