KANSAS CITY, Mo. – Food scientists at NASA face the crucial task of preparing enough nutritious meals to sustain crew members during extended stays on orbit. How do they manage it?
Vickie Kloeris, semi-retired manager of Flight Food Systems at NASA and an Institute of Food Technologists (IFT) board member, had oversight of the contract responsible for producing the food the Space Shuttle program and the International Space Station (ISS). In her role, which she held for 34 years, she worked with crew members to select items to take on their missions, one among a myriad of duties.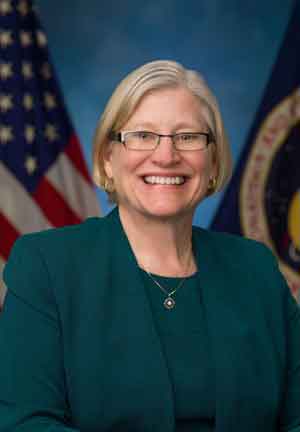 "We have about 200 different foods and beverages that are part of the core menu," Kloeris said, "and they would come into the lab and try those so that they would have an opportunity to try them before they actually got into space."
Kloeris explained that food is packed "pantry style" meaning, "…we pack all the different meats together, all the vegetables together, all the fruits together, all the beverages together, and they assemble their meals real time from the eight different categories of food that we have. So, on orbit on the space station, they're going to have one of each of those eight containers open, and when they get ready to eat, they're going to go and pull out whatever they feel like for that particular meal."
Then, there are the "preference containers" of foods selected by crew members that must be sorted out. [More on that in the podcast.]
Another part of her duties was to track the inventory of food on orbit at the ISS and plan provisions to send on the next vehicle provided by Tesla founder Elon Musk's Space Exploration Technologies Corp. (SpaceX) or Northrup Grumman (NG).
"I would have to negotiate with the manifest team because there was a lot of competition for what to send up," Kloeris said. "I spent a lot of time justifying how much food we were putting on there, when we needed it to get there, and to be sure we had the right preference food there at the right time for the crew members."
If Kloeris speaks as though she's still part of the food system team, it's because she works as a consultant for the program mentoring her replacement; she officially retires in September. But she hopes to continue STEM outreach and building public awareness of food science as a career that can take practitioners to space and beyond.
"It was a privilege to be part of the space program," Kloeris said. "I'm very proud that I was able to contribute to the space program for so long and very happy to have done so, and I hope to be able to continue to do a lot of STEM outreach.
"Right now, I'm on the board of directors of IFT. I'm in the second year of the three-year term with the board, and so I hope to continue to do a lot of STEM outreach both to make people aware of food science as a career.There's still an lot of people out there who don't know about food science as a career."