Arby's is asking the question, "If we can make meat from plants, why can't we make plants from meat?"
The meaty fast-food chain recently invented the first meat vegetable or "megetable." The first megetable from Arby's is the "marrot" – a carrot made from meat. The Arby's Marrot is made from Arby's marinated turkey breast and a special carrot marinade made from dried carrot juice powder. It is molded to look like a carrot and is sous-vide cooked before being oven roasted.
"Plant-based meats are the latest incarnation of making vegetables look like what Americans really want, which is great, tasty meat," said Jim Taylor, chief marketing officer for Arby's. "Universally, people know we're supposed to eat vegetables every day. But 90 percent of American's don't eat the recommended amount. So we said if others can make meat out of vegetables, why can't we make vegetables out of meat?"
The Arby's Marrot is not yet available to customers.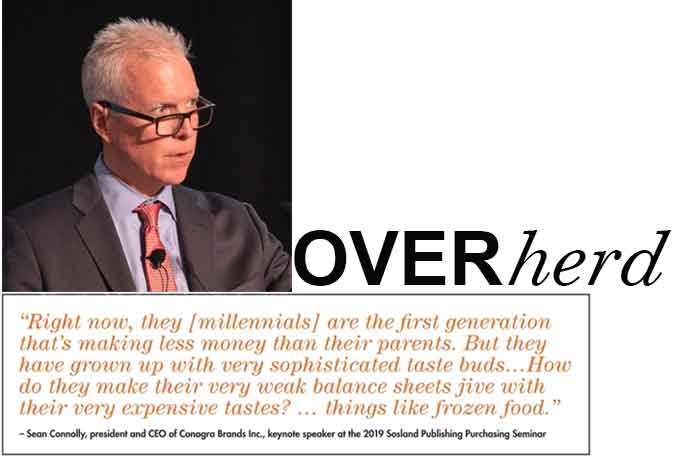 From Iowa to IFFA
A group of American Association of Meat Processors (AAMP) members, including John and Shelly Tiefenthaler, owners of Tiefenthaler's Quality Meats in Holstein, Iowa, traveled to Frankfurt, Germany, in May to attend the IFFA trade show and to pick up their awards from the International Quality Competition for Sausage and Ham. The competition is part of a new partnership between AAMP and the German Butchers' Association (DFV).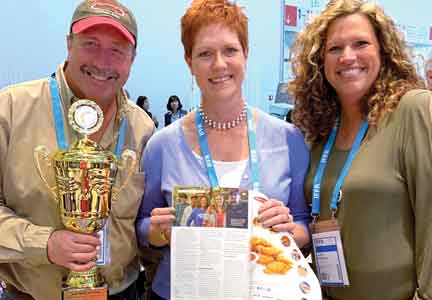 Judges from the DFV traveled to Madison, Wisconsin, in January to grade the products that were entered into the international competition. The Tiefenthalers, who were featured in MEAT+POULTRY's "Small Business Matters" in April, came home with a 2nd prize for ham, in addition to nine gold awards.
"Fellow processors told us it would be the trip of a lifetime, and they were spot on," Shelly Tiefenthaler said.