Rusty Bowers remembers the day the chef's coat came off and the butcher's apron was donned. For Bowers, the owner, chief butcher and charcutier of Pine Street Market in Avondale Estates, Georgia, it all meant a new approach to food.
After spending nearly 12 years working in kitchens and restaurants from Jacksonville, Florida, to Maui, Europe and the Middle East, he became excited about the possibilities of sharing what he had learned in a different venue. He moved on to graduate from the Culinary Institute of America and in 2008 opened his market on the outskirts of Atlanta.
His concept was to produce good, clean food, using locally sourced animals, humanely and sustainably raised pork, beef, lamb and poultry, and to hand-craft products in small batches. He added a new dynamic to the dream: What he produced would result in customers being more connected with each other and their community. Whole-animal processing and utilization was the name of his game.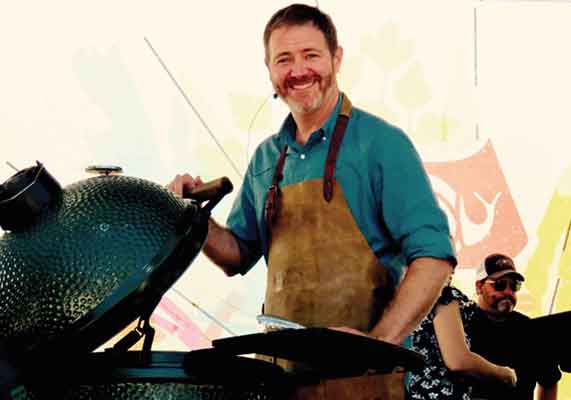 He began the enterprise as the owner and the only employee. The market has since grown to four full-time butchers, a general manager and a retail manager. His philosophy about food was also expanded to encompass his co-workers.
"I didn't focus on butchers who had cutting knowledge, but rather getting good people who had personality," he says. "You can't train people to care so I wanted to get those who were willing to learn.
"The whole-animal butchery idea is that we utilize the entire animal. My goal is that at the end of the day, we can pick up the trash and leftovers with two fingers – meaning that there would be little waste." The items left over like trimmings, fat, and bones would be utilized to make delicious provisions like rillettes, beef butter, bone broth, and a personal favorite of Bowers, bacon jam.
"The food experience here is that when you are eating pork or chicken or lamb, you actually taste and enjoy that protein source. We are not trying to mask our foods with spices but use them to enhance the flavor that is inherent in the meat."
Partners with a vision
In 2008, Bowers began working with Charlotte and Wes Swancy of Riverview Farms, roughly 80 miles away in North Georgia. They operate a full-circle farm where animals are birthed, raised humanely on natural sources of food on the farm without antibiotics, hormones or additives, processed at an inspected plant in the area, and sold. In 2016, the three began talking about opening a high-end retail store to increase community access to humanely raised meat, local food products and vegetables. About five months ago they opened Chop Shop, a high-end retail market and butcher shop, located about four miles from Pine Street Market.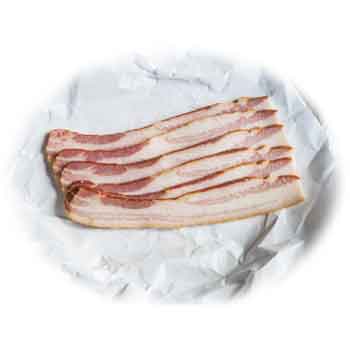 Ironically, the market is located in a former gas station and garage that dealt in auto work, hence the name Chop Shop seemed doubly appropriate. It is the first butcher and farmer-owned retail meat shop in the Atlanta area. The 1,300-sq.-ft. store features meats produced and delivered from Pine Street Market. The company also offers farm fresh produce, hand-crafted cheeses, heritage grains and other specialty provisions. They are working on making a 1,500-sq.-ft. patio area where they will feature local chefs hosting pop-up dinners and dining, as well as wines and beer.
When asked how he juggles his time between the two locations, Bowers gives credit to the quality butchers and managers he has hired, and that his job is overseeing production, research and development. He adds that the concept has been producing great results.
Chop Shop features many local foods beside meats and has developed its own following on social media. Many of the items featured wear the "Georgia Grown" label, indicative of participation in the local foods support program encouraged and promoted by the Georgia Dept. of Agriculture.
Head of the class
Bowers is adamant about his wish to get others involved in the local and whole-animal foods concept. He teaches two, three-hour interactive classes in the Pine Street Market most months. They can cover whole hog butchering, sausage making, whole lamb processing and cured meats. His USDA inspection program allows him to use the kitchen area of his shop for the classes.
"When I started the teaching in-house, I envisioned a bunch of burly guys who wanted to learn how to butcher a hog." he notes. "But I've found that the classes of 12 to 15 people are sometimes as much as 50 percent women. There are those who want to know about making their own products like sausage, some who want to polish up their skills, foodies, and others who want to learn to prepare meals that have their own signature on them."
He has also created and posted videos on cutting, sausage making, charcuterie and cooking on his website, pinestreetmarket.com.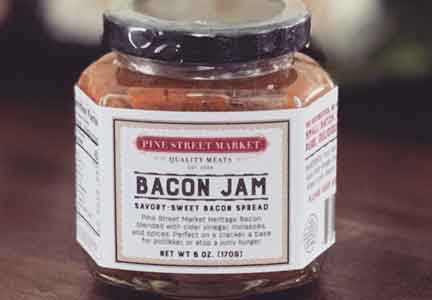 His in-house made specialty items include artisan sausages, pâtés, premium cured hams and bacons. Bacon is made from heritage hogs and he's even created his own bacon jam. Products are shipped nationwide and while many are sent frozen, others are delivered fresh or already cooked.
In the coming weeks Bowers, 44, plans on a new division that will feature his oils, rubs, spices and brines. They will be produced using his formulations by an outside company and will be available to other retailers or individual customers under the name Beautiful Briny Sea. It will be sold under the Pine Street Market label. His fiancé Summer developed the label design for the new venture.
When he finds time, Bowers can be found at the Big Green Egg corporate office in Atlanta. The outdoor grill and smoker manufacturer contracts with him to conduct cooking classes for both customers and corporate personnel who want to pick up new ideas, products and techniques for backyard cooking, catering or tailgating events.
Bowers uses the uncommon meat cuts theme to promote his whole-animal butcher shop. While customers can get hand-cut steaks, plenty opt for the unusual in artisan sausages and cured meats, or even the orange smoked salmon. The sausage list includes the expected country, Italian, bratwurst and kielbasa, but there's also the smoked chicken, cotechino, coppa, bresaola, speck, lonza, pancetta and chorizo.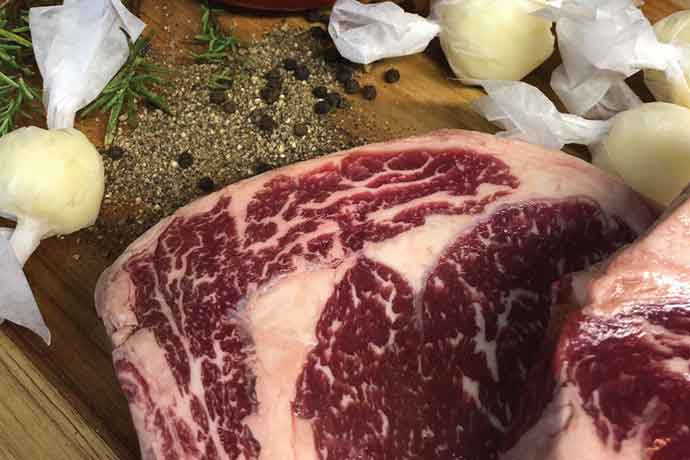 For the unexpected, he offers beef butter in European-style, providing rendered beef fat, all gussied up with rosemary and cracked Malabar pepper. There's also the leaf lard that makes a great substitute for many popular cooking oils. You get the idea.
It's uncommon cuts and Old World simplicity at the heart of supporting local producers and bringing them closer to their end customer.
As far as advertising, the social media winds spread word of this meat processing whirlwind. Pine Street Market supports Meals on Wheels, a local band, a soccer team and a few similar hometown groups, and also an organization called Crop Mob Atlanta, which promotes small sustainable farms.