DALLAS – "Meal kits started 'sevenish' years ago," said Meagan Nelson, associate director of the fresh growth and strategy team, Nielsen, Chicago, when speaking to attendees of the Annual Meat Conference on March 4 in Dallas. "They solved a need state."
She explained that home cooks no longer needed to worry about being out of an ingredient once they started preparing a recipe. This assurance, along with the overall convenience factor, have fueled the growth of meal kits through both home delivery and retail.
The Nielsen Homescan Panel Custom Survey from Oct.  22 to Nov.  12, 2018, showed 12 percent of total US consumers purchased a meal kit in the past six months, representing 14.3 million households. Further, 23 percent of total consumers said they would consider trying a meal kit in the next six months.
When compared to data from the previous year, in-store meal kit users accounted for nearly 60 percent of category growth. Meat processors need to understand the meal kit landscape to ensure that meat is part of the dish. 
Both online and in-store meal kit sales are growing, but there was a big jump with in-store sales from 2017 to 2018, explained Nelson.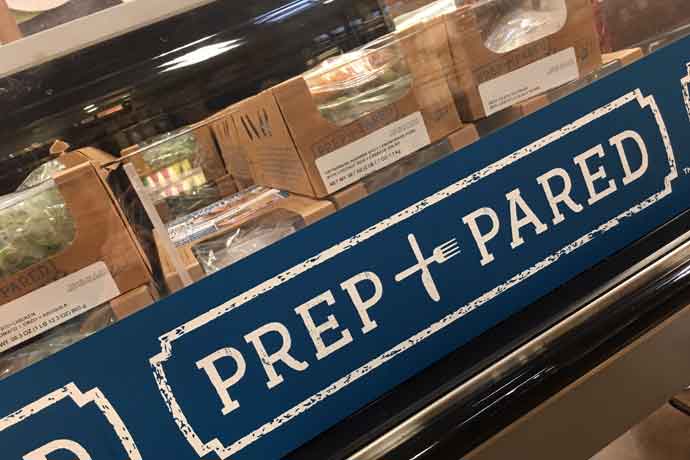 "In-store growth of full, true meal kits was about $93 million in 2018, a 51 percent increase from the previous year," she said. "Meal kit users spend differently in the meat department.
Meal kit growth is impacting meat department sales. Both in-store and online meal kits users spend less in the meat department than the average consumer. This, of course, is attributed to the fact that most meal kits contain a source of protein. Processors need to make sure that meat is that protein. This includes pre-packaged meal kits and ones that retailers put together.
"Meat is a critical component of meal kits," Nelson said. "Eighty-seven percent of in-store meal kits have meat. More than half (52 percent) contain beef, while 17 percent contain pork and 16 percent chicken. The most growth is coming with chicken."
Survey data shows that 74 percent of users are satisfied with the packaging for the fresh meat in these kits and 61 percent are satisfied with the kits containing regular mainstream meat, versus organic. Respondents (55 percent) generally feel that meal kits are healthier than prepared food from a restaurant and 43 percent believe they are healthier than prepared food purchased at a grocery store. Healthful recipes are very important to shoppers, according to more than three-fourths (76 percent) of respondents.
"It is important to delight shoppers' taste buds with these kits," she said. "Seventy-two percent of meal kit users say that these kits enable them to try new recipes as well as allows them to try different ethnic foods."
Currently, four out of five meal kits feature an American-style recipe. Asian recipes have about 8 percent share of sales, followed by Mexican/Latin (6 percent) then Italian (5 percent). The most growth has been with Italian and Asian recipes.
"Unlike meal kit buyers, meal starter kit buyers are strong meat buyers. Whereas the average consumer spends $389 in the meat department, meal starter kit buyers spend $413 annually." — Meagan Nelson
Nelson explained that there's a growing next-generation meal kit segment, the meal starter kit. These are products where you still have to purchase the fresh ingredients, typically meat, produce and dairy, to complete the meal. They can be sold refrigerated or ambient and most commonly provide starch (pasta, rice, grain, tortillas, etc.) with spices or sauce.
While still a small part of the business — only 6 percent of respondents indicate use — it's a growing category. Breakfast meal kits, such as refrigerated cups where you add an egg, as well as global flavors — think premium skillet mixes — are driving growth. These meal starter kits present an opportunity to drive meat department sales.
"Unlike meal kit buyers, meal starter kit buyers are strong meat buyers," Nelson said. "Whereas the average consumer spends $389 in the meat department, meal starter kit buyers spend $413 annually."
Nelson concluded by urging retailers to make space in their stores for meal kits and meal starter kits. With the latter, they should engage shoppers by cross-merchandising the starter kits with meat, dairy and produce to assist with creating meal solutions. And keep the category dynamic. Engage shoppers with variety and health.