The retail side of the meat and poultry business is constantly evolving. New products are making their way to supermarkets while the consumer quest for convenience continues to make inroads and the meal kit market keeps expanding. Meanwhile, plant based "meats" are making their way onto consumer plates and into retail meat cases.
Beyond Meat, the maker of the plant-based Beyond Burger, unveiled its latest innovation at the National Restaurant Association Restaurant, Hotel-Motel Show held May 19-22 in Chicago. Beyond Breakfast Sausage features a blend of pea, mung bean, rice and sunflower protein, with flavor notes of sage and nutmeg. The product contains twice as much protein as a traditional pork sausage, said Allison Aronoff, communications manager for El Segundo, California-based Beyond Meat.
"When we build a new product, whether it's Beyond Sausage or Beyond Breakfast Sausage, we're not just taking our burger and shoving it inside a casing," Aronoff said. "We're really building each new product from the ground up."
Beyond Meat braids and binds plant-based proteins, fats and minerals to create a structure akin to that of beef or pork. The company uses no gluten, soy or bioengineered ingredients.
"We know there are rising consumer concerns around those ingredients," Aronoff said. "We really want to make this as low of a barrier to entry as possible by using consumer-friendly ingredients and having great-tasting products."
The company recently broke ground on a 26,000-sq.-ft. research and development center, which will house more than 100 scientists, engineers, food technologists, chefs and researchers.
"We are doubling down on our approach to R&D and our innovation pipeline," Aronoff said. "We have a lot of exciting announcements coming out this year that just really reinforce that we're the key player in this space, and we're going to continue to show up and surprise you and delight you."
Deli offerings
Cargill is diving into deli with new roasted deli meat and deli prepared items. The culinary team was in New Orleans for the International Dairy Deli Bakery Association (IDDBA) Conference in June showing how consumer insights can drive innovation in proteins.
Members of Cargill's culinary team distributed samples of new items and provided cooking demonstrations during the event. Innovations in proteins by Cargill include Turkey Bolillo Panini, a Crispy Gochujang Pork Belly Taco and the Lodge Breakfast Sandwich with Maple Butter featuring ham and egg protein.
"We are always focused on the customer and staying ahead of the latest food trends by providing consumer-preferred protein options," Chuck Gitkin, Cargill Protein Chief Marketing Officer, said in a statement. "We know our customers want versatility combined with powerful insights and the culinary expertise we deliver. And now, with in-store roasted meat and prepared food capabilities, we are giving our customers more options."
Cargill also is sharing an interactive digital product display to showcase items from the its Castle Wood Reserve, Honeysuckle White and Charter Reserve brands.
"Food is Cargill's business, and our job is to offer products for our customers and consumers that meet the demand of their busy schedules," Gitkin added. "Our on-the-go options provide convenience, allowing us to move food from shelves and meat cases to wherever and however people want to eat. Product versatility and ease of preparation help differentiate us from others in the protein space."
Organic Valley, a leading cooperative of organic farmers, has launched Organic Valley Deli Meats. The cooperative has been producing meats without antibiotics, synthetic hormones or toxic pesticides since 1996 under the Organic Prairie brand. The company said the name change to Organic Valley means greater consumer brand recognition for the deli meat line.
"Busy, health-conscious families want organic options for a quick lunch or snack," explained Ellie France, brand manager. "These are Organic Valley's first branded meat products. And we do it right – delicious offerings with no binders, fillers, carrageenan, or added nitrates or nitrites."
The products are available in seven all-organic varieties including uncured ham, smoked turkey, roast turkey, 100 percent grass-fed roast beef, roast chicken, pepperoni, and summer sausage, the company said. The deli meats are free of antibiotics, synthetic hormones, toxic pesticides and GMOs. They have an SRP ranging from $5.99 to $7.99.
Artisanal meat processor, North Country Smokehouse, announced on June 6, the launch of a new line of turkey and ham deli meats. The new clean-label products carry product claims that include: organic, certified humane and all natural to appeal to consumers' increased awareness of production practices and knowing more about the source of their food.
Available in three flavor profiles, including Oven-Roasted turkey, Smoked Maple Ham and Smoked Black Forest Ham, the meat is marinated and cooked after packaging using sous-vide technology. The ham is then placed in a smoker to impart flavors of applewood smoke.
"The rich, smoky taste of the ham really sets the product apart," said Aaron Corbett, North Country's COO. "The turkey is cooked, not smoked," he added. "It's a nice alternative for people who prefer a farmhouse flavor."
The products are packaged for retail sale and are resealable to appeal to on-the-go eating, at a price range of between $4.99 and $6.99.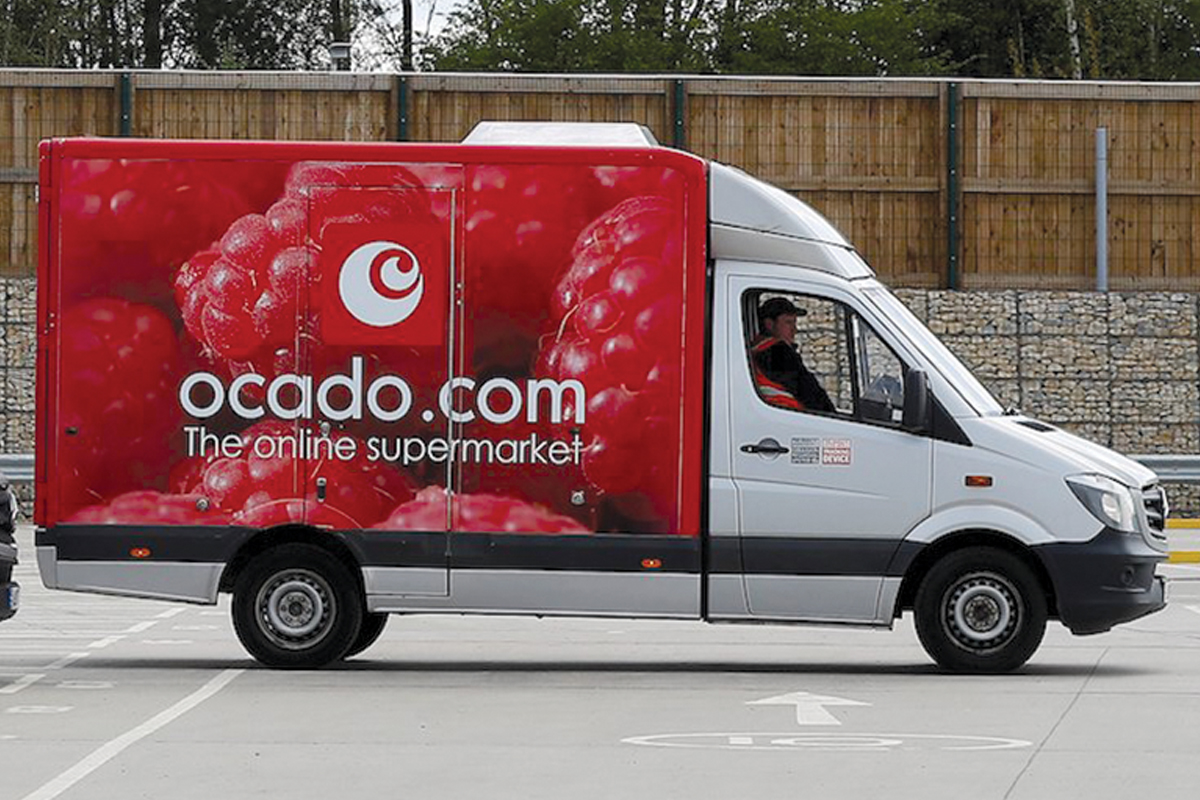 Driving delivery
The Kroger Co. is investing in a variety of meal and delivery options to remain relevant in the omnichannel marketplace. On May 23, the retailer announced it had acquired the meal kit company Home Chef, Chicago, for $200 million. A week earlier Kroger announced its partnership with Ocado, a UK-based online supermarket retailer.
"Customers want convenience, simplicity and a personalized food experience," said Yael Cosset, Kroger's chief digital officer. "Bringing Home Chef's innovative and exciting products and services to Kroger's customers will help make meal planning even easier and mealtime more delicious. This merger will introduce Kroger's 60 million shoppers to Home Chef, enhance our ship-to-home and subscription capabilities, and contribute to Restock Kroger."
Home Chef employs approximately 1,000 employees and operates three distribution centers in Chicago, Atlanta and San Bernardino, California. Home Chef's distribution centers reach 98 percent of all continental US households within a two-day delivery window, according to the company.
The business generated sales of $250 million in 2017. As part of the acquisition agreement, the sellers may receive future earnout payments of up to $500 million over five years if certain goals are achieved in in-store and online meal kit sales.
The Ocado partnership was a key talking point between Kroger executives and analysts during a May 17 presentation at the BMO Capital Markets Farm to Market Conference in New York.
John Schlotman, executive vice president and chief financial officer at Kroger, said the company is excited about the "continuously innovating" nature of Ocado and the possibilities it holds for Kroger.
"It's not a static product that we're buying or a static set of results or software that we're licensing," he said. "It's something that we know is going to continue to improve."
Kroger and Ocado already have begun to work to identify three potential sites for development of new, automated warehouse facilities, or "sheds," in the United States. Over the first three years of the agreement, plans call for up to 20 potential sites.
"This arrangement is exclusivity in the United States," Schlotman said. "It's not just in the parts of the United States where we have brick and mortar; it is in the entire country. And we would have the expectation that these sheds will turn up in areas where we don't have brick and mortar today, where the population may be more dense and home delivery is a bigger piece of the business and in a way to get into business in parts of the country we aren't today. And then perhaps, figure out what brick and mortar you may need to supplement that.
"So, it can be a two-pronged approach. I would say one of them will be in a market where we have a great concentration of stores, and one of them might be a tweener where we have a decent share that the store can draw on but also a big enough geography where you can wind up seeing how you can deliver – or build the home delivery business in that world as well."
The one thing Kroger isn't going to do is shut its "eyes or ears or thoughts to any potential alternative where the customer wants to go," Schlotman said during the presentation.
"We all just assume we're going to have more competition," he said. "We build the business plan every year, assuming this year is going to be more competitive than the prior year."